Speaks For Itself
As we come up to the great day of teabagging parties, rebellion against the "
most polarizing president
in recent times," as
Fox News
does all it can to stir up dissent, Gallup releases data on how the American people feel about our leaders' approaches to the economy.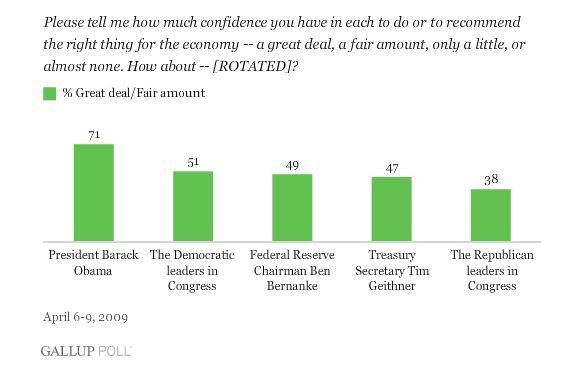 Republican leaders earned more than half as much confidence as President Obama - 53.5 percent, and nearly three-fourths as much confidence as Democratic leaders.
Talk among yourselves.