Trenta
You've probably heard that Starbucks is introducing a new size of drink.
I just happened to come across this graphic on the Internet somewhere. It might not be scientifically accurate to the millimeter, but you can get an idea here about what people are putting into their stomachs.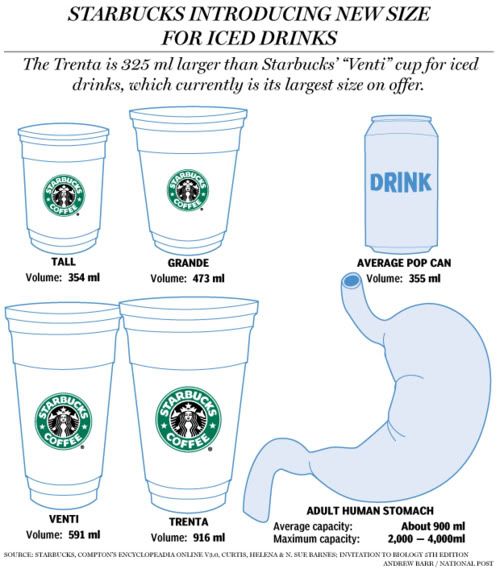 Oh, by the way, that word "pop" in the phrase "average pop can" refers to a category of carbonated beverage that people drink in the West, for instance where I'm from. Very similar to "soda" that people drink out here in the East, but pop tastes better. And is better for you.