Hang On to Your Hat
I hope our local
Vigilance
readers are preparing for a few days without electricity, with possible flooding, high winds, and probably some impassable roads. The derecho lasted about twenty minutes and put us out of business for a week; this thing is going to blow for a couple of days at least, so it might be a while before things are back to normal.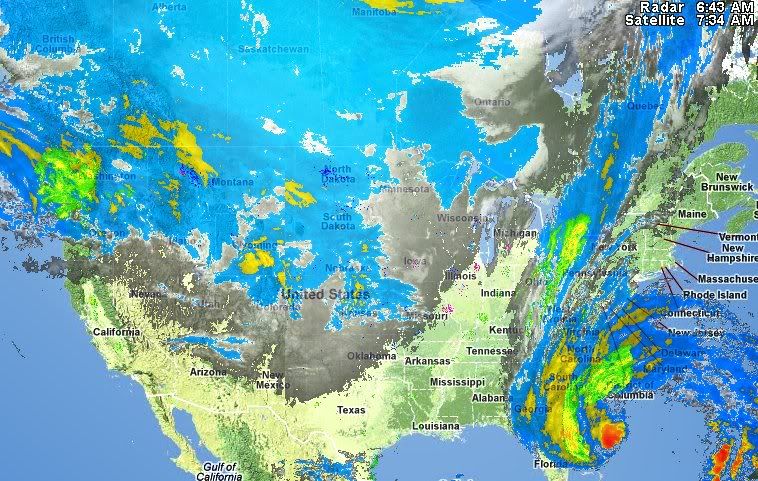 You are not hearing anything on the news about "climate change" or "global warming" as this storm, which is of a type and intensity that has never been seen before, tears into the Eastern seaboard. As you can see from this map -- which came from the really cool
Wundermap
web site -- this convergence includes a huge system descending from the Arctic and a gigantic hurricane coming up from the Caribbean. Hang on to your hats, people!