The Misogynist Bill's Sponsors
The Post
, tonight:
A Republican bill seeking to permanently cut off federal funding for abortions has angered women's groups who say it alters the definition of rape, permitting coverage for the procedure only in cases in which the rape is considered "forcible." Legislative proposal puts abortion rights supporters on alert
So if it isn't violent, it isn't rape.
Shelby Knox posts the names of the sponsors of the bill ...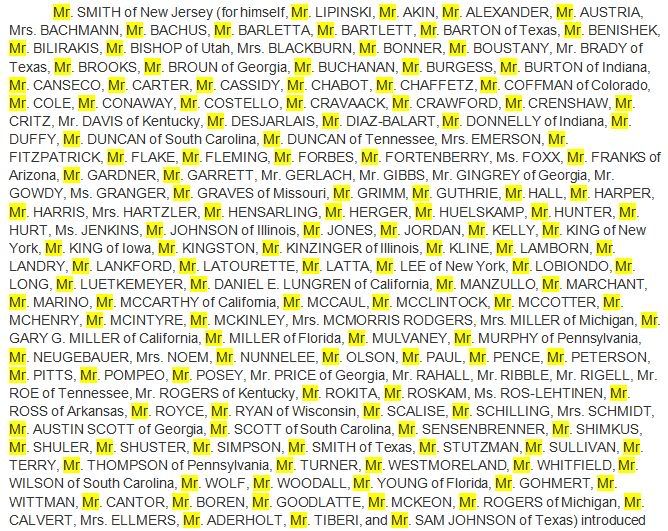 It's hard to figure out why these legislators are not more concerned about women's rights. Republicans, you say?